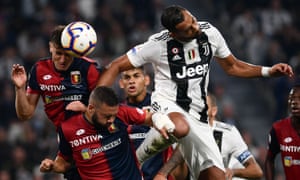 Footballbible on Facebook and Twitter get up to date football-related news from the English Premier League, La Liga, Serie A, Bundesliga and other leagues around the World. News From Chelsea, Everton, Arsenal, Manchester United, Manchester City and Liverpool.
Arsenal will lock horns with Manchester United for Juventus defender Mehdi Benatia in the January transfer window. according to Tuttomercatoweb.
The Moroccan international has proven himself as an amazing defender. He has won seven trophies in his career, being a key player in all his clubs. Although he already showed his worth, the Moroccan fell under the pecking order at Juventus.
The 31-year-old has spent seven of Juventus's 11 league games on the bench and played in only one of their three Champions League fixtures, and having recently complained that "I struggle to play with no consistency" a move to Old Trafford might make sense for all involved.
It is widely reported that Jose Mourinho was keeping tabs on Benatia having failed to land a centre-back in the summer.
And the ex-Bayern Munich stalwart – who is tied down in Turin until 2020 – recently revealed he has grown frustrated of sitting on the bench.
It has been claimed that the Old Lady are demanding just £13million for the 31-year-old with Giorgio Chiellini, Leonardo Bonucci and Andrea Barzagli all preferred instead.
Speaking to La Stampa, he said: "I'm struggling to play a game every now and then.
"Last year I did well because I had more consistency, unfortunately, I don't have it this year.
"It's part of my job, and I work to always be ready, but it's not a pleasant situation."
While also adding: "It's normal that I'm not enjoying it, I'm 31 and I want to play as much as possible.