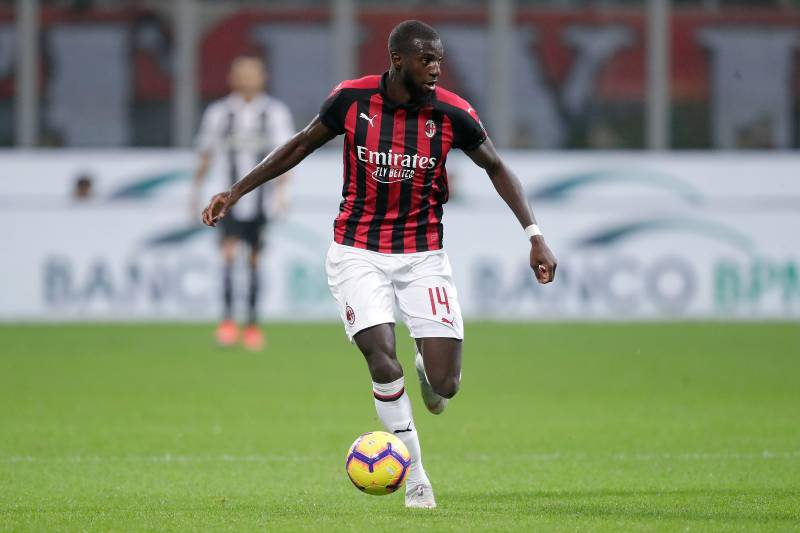 Footballbible on Facebook and Twitter get up to date football-related news from the English Premier League, La Liga, Serie A, Bundesliga and other leagues around the World. News From Chelsea, Everton, Arsenal, Manchester United, Manchester City and Liverpool.
According to II Tempo, as cited on Calciomercato, Roma are interested in signing the Frenchman Tiemoue Bakayoko from Chelsea.
Tiemoue made a name for himself as a crucial piece of Monaco's title-winning side in 2016/17 at age 22, securing a move to Chelsea the following summer.
Originally considered the heir apparent to Nemanja Matic in Antonio Conte's 3-4-3, it quickly became clear Bakayoko was nowhere near ready to take on such a heavy burden.
With a poor first touch and the type of general gawkiness usually reserved for newly pubescent teenagers, he faded into obscurity as the season progressed.
Milan are still reportedly interested in signing the player on a permanent basis but are not willing to meet the €40 million asking price that was agreed as part of the loan move.
Bakayoko endured a poor start to the campaign in Italy but has since found his feet and is looking to finish strongly in Serie A to get his career back on track.
Milan are reportedly not prepared to shell out the €40 million (£35.6 million) fee they previously agreed with Chelsea to sign Bakayoko on a permanent deal.
According to Tuttosport (h/t Football Italia), the Rossoneri do not feel his performances during his loan spell in Italy have warranted such a fee. They are said to only be prepared to pay €25 million (£22.2 million) for the midfielder.
Per Football Italia's report, Milan paid a €5 million (£4.4 million) loan fee in the summer, so they would need to pay a further €35 million (£31.1 million) to meet the terms of the original deal.
In that scenario, Chelsea would nearly recoup the £40 million fee they paid to sign the Frenchman from Monaco in 2017.