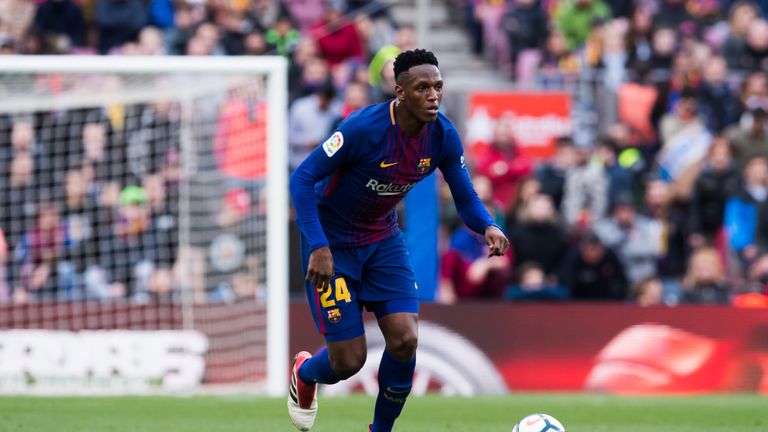 Follow Footballbible on Facebook and Twitter get up to date football-related news from the English Premier League, La Liga, Serie A, Bundesliga and other leagues around the World. News From Chelsea, Everton, Arsenal, Manchester United, Manchester City and Liverpool.
Manchester United were handed a late massive blow in signing Barcelona star Yerry Mina.
Premier League club Everton have agreed a late permanent deal for Mina worth £27.2m (€30.25m) rising to £28.5m (€31.75m), while Andre Gomes joins on a season-long loan.
Everton officials were in Barcelona on Thursday to put both players through a medical so their moves could go through ahead of the 5pm deadline for the English transfer window.
The La Liga champions confirmed in a statement: "FC Barcelona and Everton FC have reached an agreement over the transfer of the player Yerry Mina.
"The English club will pay FC Barcelona 30.25 million euros plus 1.5 million euros in variables. The Club reserves the right to buy back the player.
"FC Barcelona would like to publicly express their thanks to Yerry Mina for his commitment and dedication and wishes him all the best for the future."
Manchester United were heavily linked with a move for the Colombia international but the failed to pull through with United considering other options with the likes of Harry Maguire, Toby Alderweireld and Jerome Boateng.